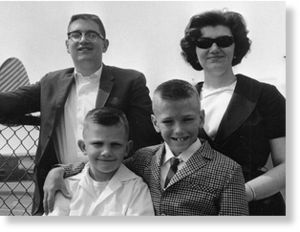 According to Chris Porter, manager at John Burns Real Estate Consulting, back in the 1960s, there were 23.5 million households made up of parents and children. In 2010, that number was 23.6 million.
In that same 50 year span, according to the
Census Bureau
, the total number of households rose from 53 million to 116.7 million.
The total number of households has more than doubled - but the number of households made up of parents and children hasn't changed in 50 years.
Traditional family units aren't the majority of our households anymore. What is driving this huge change in household demographics?
According to the John Burns group, the answer is a combination of evolving social norms and the lingering effects of the Great Recession.