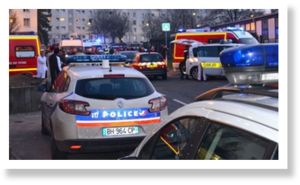 At least one person has been killed and another seriously wounded during an attack by an assailant on the worshippers in a mosque in France's northern town of Arras.
The police said that the incident took place on Friday evening when a man attacked the worshippers with a baseball bat. The man was arrested later.
"The first indications I have is that it is the act of a person who had a psychiatric history," French Interior Minister Claude Gueant told AFP, condemning the attack as an act of "incredible brutality".