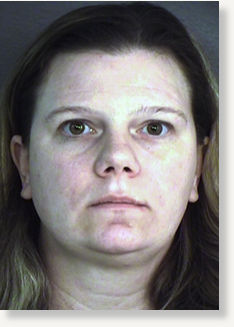 A northern Colorado woman who was playing a game on Facebook while her 13-month-old child drowned in a full bathtub was sentenced Friday to 10 years in prison.
Shannon Johnson, 34, of Fort Lupton, cried as District Judge Thomas Quammen told her he didn't think she was a bad person or that she killed her son on purpose, the
Greeley Tribune
reported.
But, he added, that doesn't mean her action wasn't criminal.
"You left this little boy in a bathtub so you could entertain yourself on the computer by playing games," Quammen said. "And you left that 13-month-old human being, little Joseph, incredibly for those reasons."
Johnson pleaded guilty in March to negligently causing the death of her child. The charge carried a sentencing range of four to 12 years, but it also left open the possibility she could receive community service or probation. Authorities rejected both of those options, saying they didn't want to play down the seriousness of her crime.