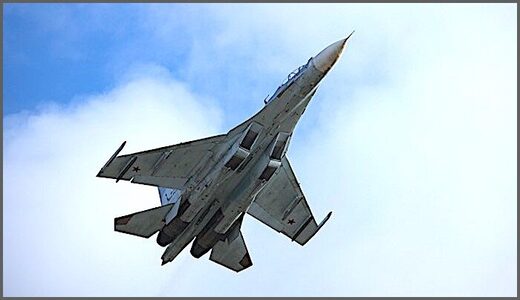 The pilots of the Russian jets that scrambled to identify an American drone that was conducting a reconnaissance mission over the Black Sea have been nominated for decoration, the Defense Ministry announced on Friday.
Russian Defense Minister Sergey Shoigu "has put forward for state awards the pilots of the Su-27 aircraft who prevented the US MQ-9 unmanned aerial vehicle from violating" the restricted flight zone
established by Moscow amid the Ukraine conflict, the ministry's statement read. It added that the borders of the area in question had been made known to all users of international airspace.
The ministry, however, did not provide any personal information about the pilots, nor did it reveal what awards they might receive.
On Tuesday,
the Pentagon claimed that two Russian jets dumped fuel on a MQ-9 Reaper drone, with one later colliding with the aircraft and damaging its propeller,
while accusing Moscow of "unsafe and unprofessional" actions.
The Russian Defense Ministry, however, dismissed this accusation, saying that the Su-27s never came in contact with the Reaper, nor did it fire a weapon. It explained that
the US drone was flying with its transponders turned off, violated the restricted area, and crashed after "going into uncontrolled flight" as a result of "sharp maneuvers."