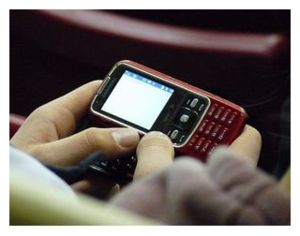 Wesley Chapel - A retired police officer is in custody after he allegedly shot a fellow theatre patron dead because he would not stop texting.
The incident happened yesterday around 1:20 p.m in a movie theatre in Wesley Chapel, Florida, just outside of Tampa.
The theatre was showing
Lone Survivor
starring Mark Wahlberg. The movie was just about to begin and Chad Oulson, 43, was texting his three-year-old daughter. Oulson was at the theatre with his wife Nicole. Curtis Reeves, 71, was seated behind the Oulsons and apparently Oulson was making some sort of noise when he was texting. Reeves asked him to stop but he refused.
According to a witness
, Reeves then became agitated and left his seat, presumably to find the manager. After he returned, the argument with Oulson continued.
Reeves then allegedly pulled out a gun and shot the 43-year-old once in the chest. When Oulson's wife saw the gun, she put her hand on her husband's chest in an attempt to protect him. She was hit with the same bullet that killed her husband and suffered non-life-threatening injuries.