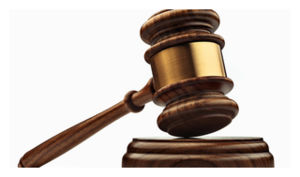 A 16-year-old boy who drunkenly killed four people got probation this week because the judge - with no apparent irony - agreed with the boy's defense that he was
a victim of "affluenza," whose parents taught him wealth and privilege shield consequences
. The teen had faced up to twenty years in prison.
Sixteen-year-old Ethan Couch admitted to four counts of manslaughter after he and seven other boys
stole alcohol from Walmart
, piled into his car and
struck and killed four pedestrians
while going 70 miles per hour in a 40 zone.
One of his passengers
remains in the hospital with severe brain damage
, and nine other bystanders were also injured.
Couch's BAC was a .24 and he also had Valium in his system. According to reports,
he was belligerent at the scene
, at one point saying, "I'm outta here." Prosecutors were hoping to get up to 20 years.