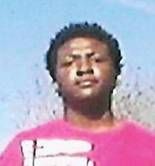 Three times last year Madison County jailers watched small-time criminals die before their eyes, according to a series of three lawsuits filed in federal court.
Each argues that Madison County withholds the most basic medical care in order to save money, banking on the insurance of the medical contractor to cover any resulting lawsuits.
The lawsuits are filled with maladies long ago conquered by modern medicine. Death by gangrene, from broken bones, from constipation.
Deundrez Woods, a 19-year-old from Huntsville, was arrested for shoplifting Star Wars DVDs at Wal-Mart in June of 2013 and then for passing a phony $100 bill in July. He was sent to jail, the suit asserts, where a wound in his foot became infected and he died.