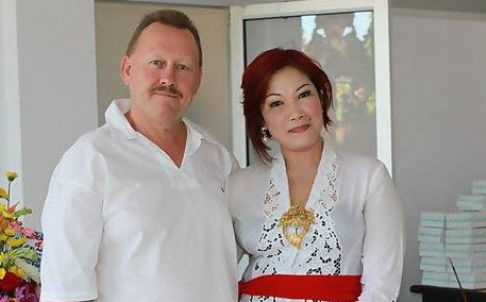 The body of a British man was found tied up in a ditch with his throat slashed on the Indonesian resort island of Bali, in what police said was a killing ordered by his own wife.
Local residents found the man, identified by police as 60-year-old Robert Kelvin Ellis, on Tuesday after noticing a suspicious looking object next to a paddy field, which was far from any houses.
The body was starting to decompose when it was discovered in a village between the tourist areas of Ubud and Kuta, a detective said, leading police to believe the victim died more than 24 hours previously.
Ellis, who was also an Australian passport holder, had been living at a villa in the tourist area of Sanur for some years.