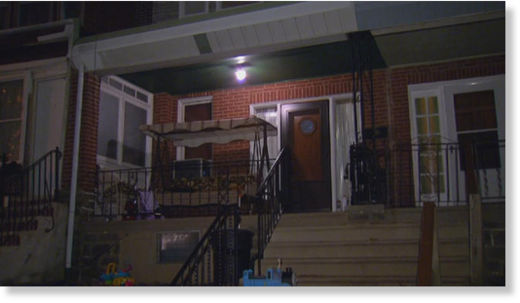 Philadelphia Police are searching for two suspects wanted in connection with a violent home invasion Friday night in the city's Oxford Circle section.
The incident was reported at the 1500 block of Rosalie Street.
Police tell Eyewitness News a 28-year-old woman was tortured in front of her two-year-old daughter and her four-year-old nephew.
Police say a pair of men broke into the back door of this home on Rosalie Street, attacking the people inside including the 28-year-old woman, her two-year-old daughter and four-year-old nephew, her 54-year-old mother and an electrician working at the house.
"These two individuals tied up all the three adults. They tied up their wrists and their ankles," Philadelphia Police Chief Inspector Scott Small said.