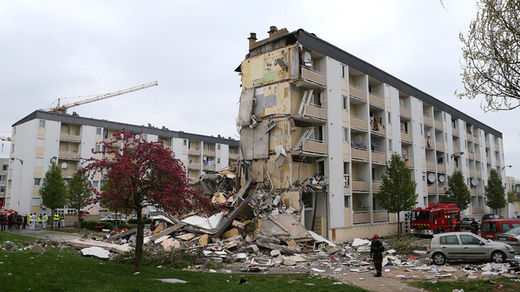 An apartment building collapsed after an apparent gas explosion in the northern French city of Reims, killing at least three people and injuring fourteen.
The blast destroyed 10 apartments in the four-story building at around 11:15am local time. The area was evacuated over fears of a second explosion.
Initially two fatalities were reported, but later in the day crews searching for survivors turned up the body of a woman under the rubble, raising the death toll to three. Michel Bernard, the top government official in Reims, said it was unlikely that the toll would rise any higher.
One person was hospitalized with serious, but not life-threatening injuries, and another 13 people had minor injuries.
The blast at the four-story building was probably caused by a gas leak, Mayor Adeline Hazan told BFM TV, adding that the blast was
"very strong"
and had shattered windows in other buildings.