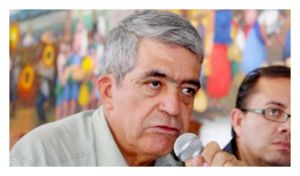 Mexican officials say a crusading mayor, who was allegedly threatened by drug cartels, has been found dead on a roadside in the western state of Michoacan.
The officials said on Friday local police found the body of Ygnacio Lopez Mendoza in his car on Thursday.
Mendoza was the mayor of Santa Ana Maya in Michoacan state, an agricultural town with about 12,000 residents. He was also a qualified doctor.
"The mayor ... was on hunger strike in front of the Senate complaining of complicity between local police and criminals. Today he's dead. How did it happen?" former President Felipe Calderon said on his Twitter account.
The mayor, who went on an 18-day hunger strike to raise more funds for his crusade against organized crimes, was publicly speaking against the Knights Templar drug cartel.