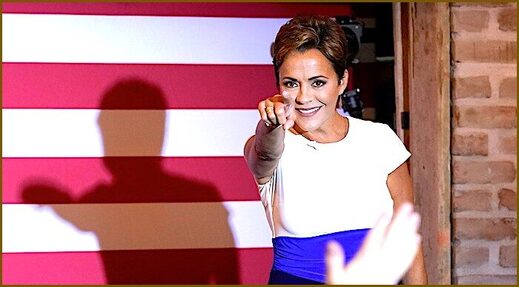 Election integrity fans are following the action in Arizona, as Republican nominees for statewide office, led by gubernatorial candidate Kari Lake, take a stand against the perennial shenanigans in Maricopa County. The county's shoddy sh*tshow of an election has delayed counting and produced trust-defying results (that somehow always magically end up favoring Democrats) for far too long. With Americans' faith in our electoral system
hitting dangerous lows
while the
Democrat ballot sow-and-reap system
grows ever more entrenched,
we're just about at the end of the line
for opportunities to fix this mess.
The good news is that once someone leads the way and overthrows this highly suspect status quo, it will be easier for others to follow. (I'm looking at you, Pennsylvania.)
In Kari Lake, we may just have that trailblazing American warrior.