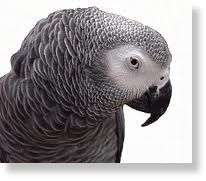 Durban - More than 750 African Grey parrots worth about R2m died on a flight from Johannesburg to Durban.
The news has caused shock waves among conservationists, bird breeders and those involved in the aviation industry. The parrots died on December 24 on a flight operated by 1time.
Dr Steve Boyes, director of the organisation World Parrot Trust Africa, said steps should be taken to ensure that something like this never happens again.
The parrots were part of an order of 1 650 adult African Greys which were caught in the Democratic Republic of Congo (DRC) to be sold to South African breeders.