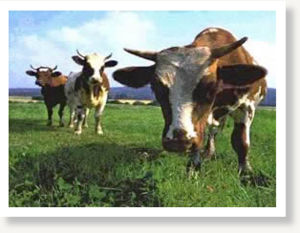 The vegetarian myth tells us that not eating meat leads to a sustainable diet. But eating plants won't solve the planet's problems.
I was a vegan for almost 20 years.
I know the reasons that compelled me to embrace an extreme diet, and they are honorable - even noble. Reasons such as justice, compassion and a desperate, all-encompassing longing to set the world right. To save the planet - the last trees bearing witness to ages and the scraps of wilderness still nurturing fading species, silent in their fur and feathers. To protect the vulnerable, the voiceless. To feed the hungry. At the very least, to refrain from participating in the horror of factory farming.
These political passions are born of a hunger so deep it touches on the spiritual. They were for me, and they still are. I want my life - my body - to be a place where the Earth is cherished, not devoured; where the sadist is granted no quarter; where the violence stops. And I want eating - the first nurturance - to be an act that sustains rather than kills. This is an effort to honor our deepest longings for a just world. And I now believe those longings - for compassion, for sustainability, for an equitable distribution of resources - are not served by the philosophy or practice of vegetarianism. Believing in this vegetarian myth has led us astray.