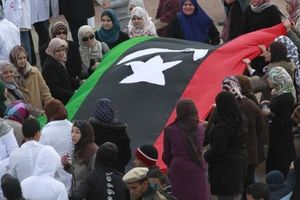 A senior Libyan diplomat has resigned from his post as counselor at the country's embassy in Canada in protest at the violent crackdown on pro-democracy protesters.
Ihab al-Mismari announced his resignation on Wednesday, saying his decision was due to the embassy's effort aimed at hiding and downplaying the brutal attacks against protesters in his homeland, AFP reported.
"
They are killing the friends with whom I grew up; they are killing my brothers and sisters," al-Mismari said
.