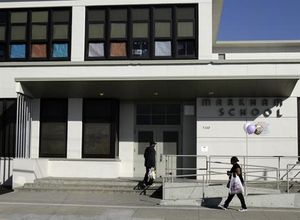 Oakland, California - A second-grade teacher in California was placed on leave while a school and police investigate accounts by students that classmates engaged in oral sex and stripped off some of their clothes during class, officials said Friday.
The investigation was under way at Markham Elementary School in Oakland, where the principal notified parents of the situation in a letter Thursday.
We believe if the reports are true, there was a serious lapse of judgment or lack of supervision in the classroom," said Troy Flint, a spokesman for the Oakland Unified School District. "We're investigating how could this have happened. It seems unthinkable to us, just the same way it does to the public."