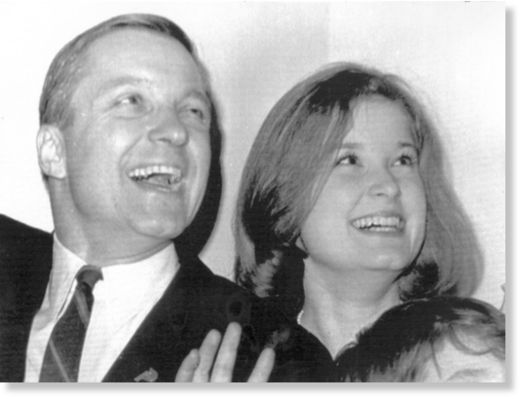 Doctor's written report sheds some light, raises some questions.
Nydia Hohf sleeps in the same bedroom where she awoke to a siren sounding from her neighbor's house almost 45 years ago. She walks on her lawn overlooking the expanse of Lake Michigan she surveyed then. She gazes down at the crashing waves she thought were so beautiful that morning.
And still, she wonders what happened that day, on what her husband called that "cloudy, dismal morning."
All this time, Hohf kept in a file cabinet - and in the back of her mind - - a detailed account of a notorious North Shore murder scene.
The document, written by her late husband - the doctor who first examined the victim - describes the aftermath of the brutal attack on Valerie Percy, the 21-year-old daughter of then-Senate candidate Charles Percy.
Valerie Percy was killed in her bed on Sept. 18, 1966, in her family's estate on Lake Michigan in Kenilworth, two doors away from the Hohfs. The crime made national news but was never solved.
The newly revealed account, police say, does not significantly change the evidence in the case, but provides details never before publicized, shedding light on those involved just after the slaying.