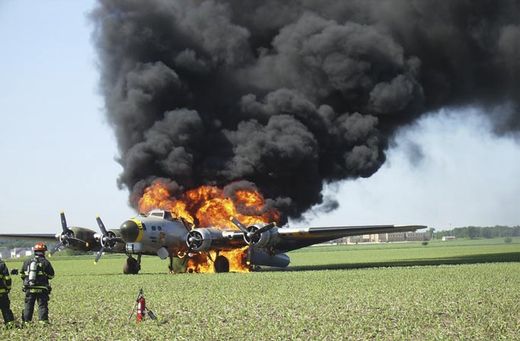 Seven passengers miraculously survived after this World War 2 bomber turned into a mid-air fireball.
The B-17 Flying Fortress caught fire and crash-landed in a field near Aurora, Illinois, shortly after take-off.
The pilot of the vintage plane reported an engine fire 20 minutes after the aircraft left Aurora Airport, near Chicago.
The plane ploughed into a cornfield - but the seven people on board, including the two pilots, were able to escape without serious injury.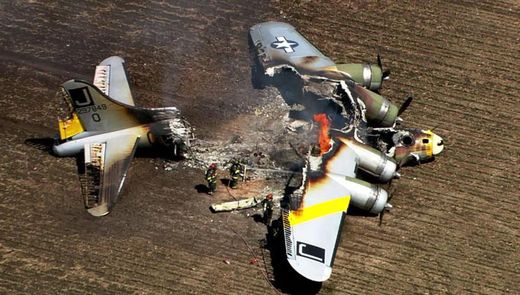 One person suffered minor injuries while scrambling from the wreckage.
Officials said the B-17 bomber - believed to be the Liberty Belle - was en route to Indianapolis.