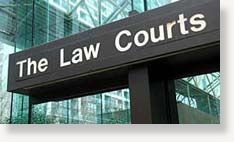 A B.C. schoolteacher charged with having sex with a 12-year-old male student walked free Wednesday after a hung jury prompted the judge to declare a mistrial.
Deborah Ashton, now 45, was charged with invitation to sexual touching, sexual assault and touching for sexual purposes a person under 14 years of age while she taught in Vernon, B.C., in the province's southern Interior.
The jury sent a note to the judge Wednesday, saying they were hopelessly deadlocked after two days of deliberations.
The judge then declared a mistrial.
The case has been put over until April 11 when a new trial date will be set.
Her accuser, now 21, and who cannot be identified, said he and Ashton had about 200 sexual encounters, starting in 2003 when he was her 12-year-old student.