Society's Child
Residents of Shapira neighborhood hold demonstration, decide to create security squads in wake of recent firebomb attack
---
Anshel Pfeffer
Haaretz
Sun, 29 Apr 2012 17:05 UTC
Co-op, fifth biggest supermarket chain in Britain, emphasizes it will continue doing business with companies that can guarantee none of their products come from outside the Green Line.
---
Controversial US pastor Terry Jones has burned more copies of the Koran and a depiction of the prophet Mohammed to protest the imprisonment in Iran of a Christian clergyman,
The Gainesville Sun
reported.
The newspaper said Jones and another pastor, who carried out their protest in front of their church in Gainesville, Florida on Saturday, demanded the release of Christian pastor Youcef Nadarkhani from an Iranian prison.
---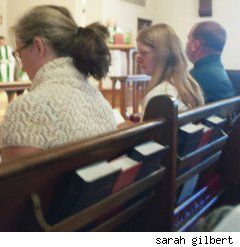 These days, you can get a deal on anything. Even salvation! Pope Benedict has announced that his faithful can once again pay the Catholic Church to ease their way through Purgatory and into the Gates of Heaven.
Never mind that Martin Luther fired up the Reformation because of them: Plenary Indulgences are back.
---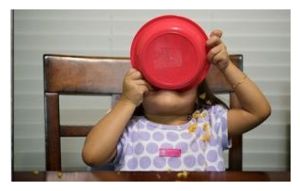 Speed eating legend and Nathan's
hotdog receptacle Takeru Kobayashi
might have to throw in the -- imaginably very greasy -- towel, with a new generation of American children being groomed to master the fine art of stuffing face.
Mother Jones has picked up on an outrageous report out of Minnesota, where two elementary school students claim they're given a
measly 10 to 11 minutes to eat lunch
. 10 to 11 minutes! Let's break that down. That's one to two minutes getting served food with
highly questionable nutritional content
, another minute trying to squeeze a seat in at the cool-kid's table. Finally, these sixth graders are given a whopping seven minutes to socialize -- and do I dare say, enjoy themselves -- and, oh yeah, carefully chew and digest their food. School administrations might shave off another minute if they switched to
edible packing
, allowing students to avoid a trip to the garbage by saving their trash for an afternoon snack.
Fast eating among US students is an unfortunate nationwide norm.
The School Nutrition Association
, whose mission it is to educate and empower its members to provide healthy meals for children, estimates students have on average 25 minutes to eat lunch. Cost restrictions are equally as tight. Even with
new federal guidelines
, which provide more funding for fresh and healthful foods in cafeterias, schools have less than $3.00 per a student to spend on mealtime. That's roughly the cost of large cup of coffee at your local Starbucks.
---
Steven Musil
Cnet
Sun, 29 Apr 2012 14:23 UTC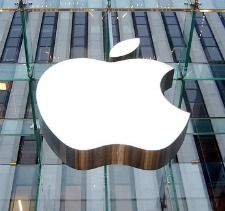 Rebuttal comes in the wake of a report claiming the tech giant goes to great lengths to avoid paying billions of dollars in taxes.
Apple responded today to criticism that the company goes to great lengths to cut its global tax bill by billions of dollars every year, trumpeting the "incredible number of jobs" it has created.
The statement was in response to an
in-depth report
published yesterday by
The New York Times
that depicted Apple as a pioneer in developing ways to sidestep taxes and that claimed companies seeking to do the same have used its methods as templates. "Apple serves as a window on how technology giants have taken advantage of tax codes written for an industrial age and ill-suited to today's digital economy," the
Times
reported.
In response, Apple said it was one of the biggest taxpayers in the U.S.
---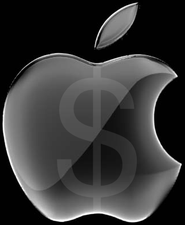 Apple, the world's most profitable technology company, doesn't design iPhones in Nevada. It doesn't run AppleCare customer service from Reno. And it doesn't manufacture MacBooks or iPads anywhere nearby.
Yet, with a handful of employees in a small Reno office in a company subsidiary named Braeburn Capital, Apple has done something central to its corporate strategy: it has avoided millions of dollars in taxes in California and 20 other US states.
Apple's headquarters are in Cupertino, California. By putting an office to collect and invest the company's profits in Reno, just 350 kilometres away, Apple sidesteps state income taxes on some of those gains.
California's corporate tax rate is 8.84 per cent. Nevada's, zero.
Setting up an office in Reno is one of many legal methods Apple uses to reduce its worldwide tax bill by billions of dollars a year.
---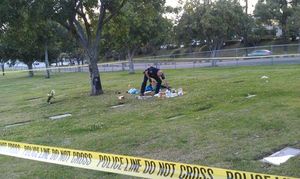 A young woman whose "motherly instincts kicked in" stopped a man who was slashing his son with a sharp object Saturday during a wild assault at Mount Hope Cemetery in San Diego.
Police said that Joseph Ramirez, 30, of San Diego took three of his children to the cemetery on Market Street just before 4:30 p.m. and starting slicing the forearms of his 8-year-old son. Ramirez reportedly had been hearing the voice of his dead grandmother in his head.
The incident began while Jaymisha Pires and Corey Granberry, both 21, were visiting the cemetery to visit the grave of Granberry's godson. Pires confronted Ramirez, begging him to release the boy.
"My motherly instincts kicked in when I saw him hurting that little boy," said Pires, who has children aged 6 and 2. "It was a blur. I just wanted him to stop."
---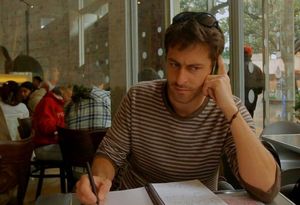 A French journalist is missing after being injured in a shoot-out between Colombian security forces and members of the revolutionary guerrilla group FARC.
It is believed Romeo Langlois may have been kidnapped by the rebels.
He has not been seen since the firefight, prompting French Foreign Minister Alain Juppe to make a statement saying his government is liasing with Bogota.
Langlois had been following the security forces as they tracked the FARC members.
The Colombian Defence Minister Juan Carlos Pinzon described what he had been told about the last sighting of Langlois.
---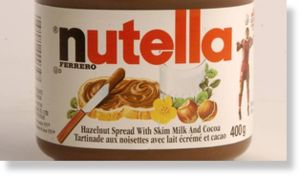 They were four aggrieved American mothers who said they were shocked when they found out that the Nutella they were spreading on their kids' bread was a confection that packed twice as much sugar as a similar amount of jam or syrup.
Now, the makers of the popular hazelnut-flavoured spread have agreed to a $3-million settlement to end four class-action suits filed in the United States that claimed that Nutella engaged in misleading marketing to portray its product as a healthy part of breakfast.
The women alleged they and other consumers were duped by Nutella television ads, which used words like "nutritious" and "healthy," and by the company's website, which quoted a nutritionist.
Nutella contains little protein and consists primarily of sugar and modified palm oil, the plaintiffs said in court documents.
They also noted that in 2008 a British advertising watchdog had determined that Nutella's manufacturers ran similarly misleading ad campaigns in the United Kingdom.
The settlement, which was reached earlier this spring, will be reviewed before approval at court hearings in California and New Jersey in July.
---