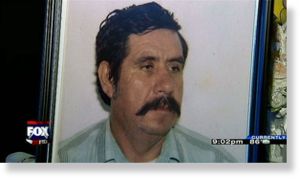 Three teens were playing a game they called "Pick 'Em Out and Knock 'Em Out" when they videotaped a deadly attack on a 62-year-old man last week that was recorded and posted on Facebook, prosecutors said today.
Malik Jones, 16, Nicholas Ayala, 17, and Anthony Malcolm, 18, were each charged with first-degree murder and robbery in the slaying of Delfino Mora, who was attacked while collecting cans in an alley in West Rogers Park last week.
Prosecutors said the teens had decided to play "Pick 'Em Out and Knock 'Em Out" when they spotted Mora about 5 a.m. in the alley near the 6300 block of North Artesian Avenue on the Far North Side.
Jones told the other two, " 'I think I'm gonna knock out this (expletive),' " then started the video recorder on his cell phone and handed it to Malcolm, Assistant State's Attorney Terry Clancy said in court today at a bond hearing for Ayala and Malcolm.