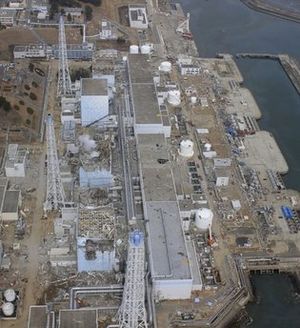 Most Americans doubt the U.S. government is prepared to respond to a nuclear emergency like the one in Japan, a new Associated Press-GfK poll shows. But it also shows few Americans believe such an emergency would occur.
Nevertheless, the disaster has turned more Americans against new nuclear power plants. The poll found that 60 percent of Americans oppose building more nuclear power plants. That's up from 48 percent who opposed it in an AP-Stanford University Poll in November 2009.
The Associated Press-GfK poll comes as Japan continues to struggle with a nuclear crisis caused by a March 11 earthquake and tsunami. The crippled Fukushima Dai-ichi nuclear plant has leaked radiation into the environment and radioactive water gushed into the Pacific Ocean. Japan was rattled by a strong aftershock and tsunami warning Thursday, but officials reported no immediate sign of new problems.