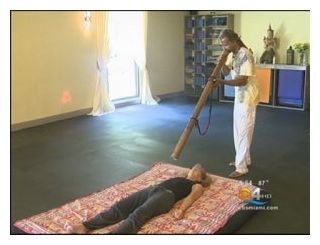 Miami - The number of people trying alternative medicine has exploded in the past 10 years.
Now, about 35 percent of Americans try alternative medicine before traditional medicine.
People in South Florida are trying something called Sound Therapy. Believers said it brings out your positive energy.
How does it work? It works with the help of a didgeridoo, an ancient aboriginal Australian instrument, one of the oldest wind instruments in the world.
Harmonic healer, Joda Cook uses it to practice sound therapy also known as vibration healing.
"I put positive in and get the negative energy out of the body," said Cook.
He can sense where the tension is.
"Sometimes I get to a certain part of the body and it feels like there's a hand there holding it. Let's me know that body needs more attention," said Cook.
Sue Monuse suffers from depression and anxiety. She believes can feel the didgeridoo working on her different chakras and energy points.
"Relaxing and tingling. It balances my whole energy," Monuse said.