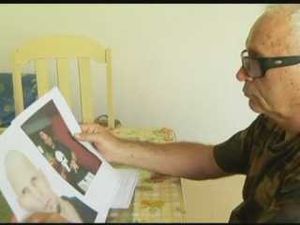 The father of a passenger from the Air France flight that plunged into the Atlantic Ocean in 2009 said the removal of a body from the sea provided some relief for victims' families.
Nelson Marinho, president of the Brazilian Association of Relatives of Victims of Air France Flight 447, was reacting to news of a remote-controlled submarine removing a body from the deep sea wreckage of the plane.
The body was still strapped into the seat, making the recovery difficult, according to a statement from French police.