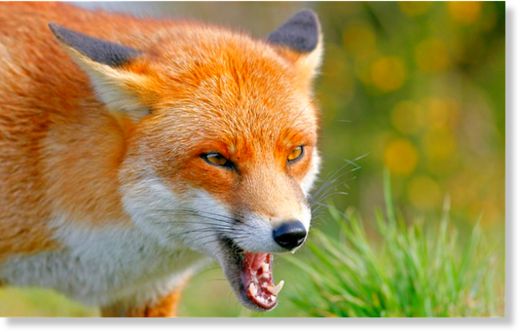 The wild animal crept up to Alfie Whitelock as he played in the garden of his home in daylight, before pouncing.
It locked its jaws around the child's boot as he screamed and pulled him along the ground, a newspaper reported.
But Alfie's father Lee Whitelock, 32, then ran to the rescue and chased off the fox. The animal then made a second lunge at the pair from behind.
Mr Whitelock, an estate agent, said he and his wife Saranya, 26, were left fearing what might have happened if their one-year-old daughter had been outside the home in Chislehurst, Kent.
He told The Sun: "We'd never leave Alice outside by herself but I hate to think what would have happened if the fox had attacked her."