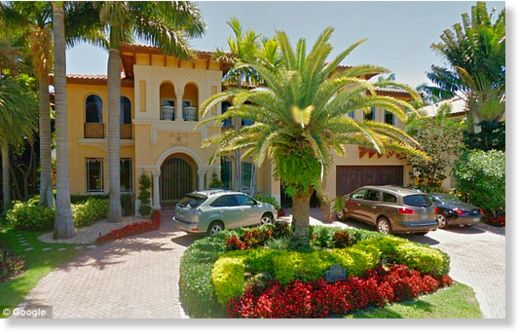 One 23-year-old man seems very successful for his age, as he lives in a $2.5 million estate in Boca Raton, Florida.
But it's all a lie. Andre Barbosa is a squatter, who took residence at 580 Golden Harbour Drive in July. The twist is that he can't be kicked out of the house, as it is legal for him to live there, without owning or even renting it.
Barbosa, a Brazilian national, cannot be arrested because no one witnessed him breaking into the 7,522 square foot, five bedroom, six bathroom, waterfront home.
The bank who foreclosed the home, Bank of America, said there is a "certain legal process" they are required to follow by law and that they are "work[ing] diligently to resolve the matter."