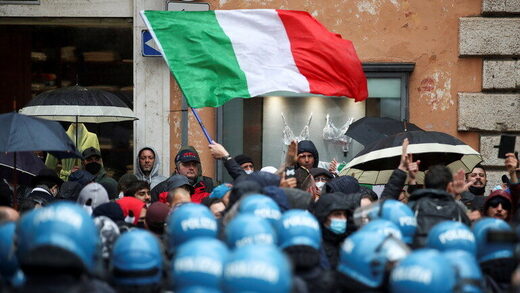 Hundreds of protesters have traveled to Rome from all over Italy to vent their fury at Prime Minister Mario Draghi and his government's strict Covid-19 measures, which are making life tough for small businesses like restaurants.
At least one protester was injured as
a 500-strong crowd gathered in the capital on Monday
, some of whom hurled stones and bottles at police, while others let off fireworks, Rome-based newspaper Il Messaggero reported.
There were
chants of "freedom" and "we are all workers"
as the crowd made its way to Draghi's office, where protesters faced off with lines of riot gear-clad police.