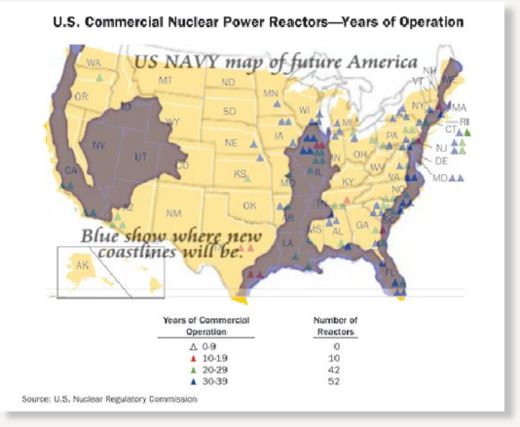 Bob Nations, Jr., the Director of Shelby County Office of Preparedness, says that since the lack of preparation exposed by Hurricane Katrina, he is "preparing for the catastrophic event" in his six-county jurisdiction.
Nations admitted that after a major quake, Tennessee's infrastructure and response capabilities "would get overwhelmed fairly quickly."
There are 15 nuclear power plants in the New Madrid fault zone -- three reactors in Alabama -- that are of the same or similar design as the site in Japan experiencing problems.
The USGS report predicts that a major quake would create horrific scenes like something out of a science fiction movie, potentially cutting the Eastern part of the country off from the West in terms of vehicular traffic and road commerce.