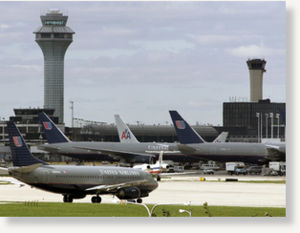 Passengers arriving this week on a flight from earthquake-and tsunami-ravaged Tokyo set off radiation detectors at O'Hare Airport, city officials acknowledged Thursday.
"We are aware that occurred [Wednesday]. We are working with Customs and Border Protection on this issue," Aviation Commissioner Rosemarie Andolino said, referring all questions to the U.S. Department of Homeland Security.
Andolino refused to say how the incident was handled or what happened to the Tokyo passengers in question.
"The protection of the person coming off the plane is very important in regards to any radiation - especially within their families and anything else," Mayor Daley said.