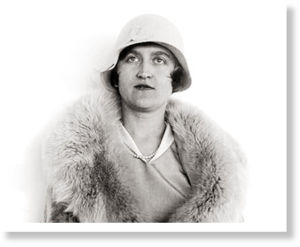 Reclusive Manhattan copper heiress Huguette Clark stiffed her relatives in her will, leaving the bulk of her $400 million fortune to charity - and a whopping $33 million to her nurse.
Clark, who died May 24 at Beth Israel Medical Center at the age of 104, also left $500,000 each to her lawyer, Wallace (Wally) Bock, 79, and her accountant, Irving Kamsler, 64, a convicted sex offender. The Manhattan district attorney's office is investigating Bock and Kamsler for possibly mishandling her riches.
"I intentionally make no provision in this, my Last Will and Testament, for any members of my family, whether on my paternal or maternal side, having had minimal contacts with them over the years," Clark wrote in her will filed yesterday in Manhattan Supreme Court.
Clark's will was executed in April 2005, when she was 98 and purportedly of sound mind.
The closest person to a relative to benefit from Clark's last wishes was goddaughter Wanda Styka, who was bequeathed $12 million after taxes.