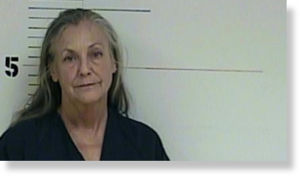 The daughter of Walmart founder Sam Walton spent the final hours of her birthday in jail Friday night after being arrested for drunk driving.
Texas Highway Patrol Senior Trooper Gary Rozzell
told The Weatherford Democrat
that Trooper Jeff Davis stopped Alice Walton on Interstate 20 in a construction zone for a traffic violation.
"Through an investigation at the scene, [Walton] was determined to be intoxicated during a field sobriety test," Rozzell explained. "We're going to treat this like anybody else."
The heiress declined to submit to a breathalyzer and was arrested for first offense driving while intoxicated. She was taken to the Parker County Jail, where she spent the next nine hours behind bars before being released on $1,000 bond at around 8:40 a.m. ET.