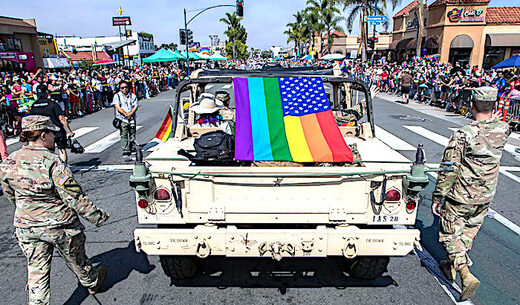 Two Republican lawmakers say the Biden administration's "woke" policies on race, gender, anti-extremism and LGBTQ issues have enfeebled the US military.
Sen. Marco Rubio (R-Fla.) and Rep. Chip Roy (R-Texas) argued in the 18-page document Monday that the White House's "sustained assault fueled by woke virtue signaling" is "eroding our greatest source of security" in the world.
"Our military's singular purpose is to 'provide for the common defense' of our nation. It cannot be turned into a left-wing social experiment. It cannot be paralyzed by fear of offending the sensibilities of Ivy League faculty lounges or progressive pundits."
The report was meant to lay the groundwork for the lawmakers' forthcoming
"Restoring Military Focus Act,"
which would eliminate the Pentagon's chief diversity officer position responsible for implementing
diversity, equity and inclusion (DEI)
initiatives in the DoD.