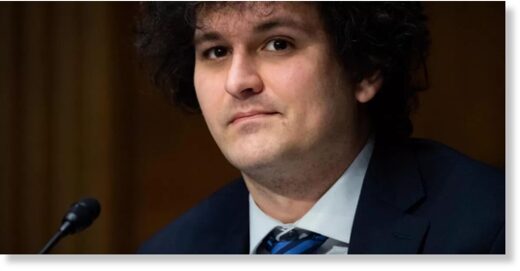 The founder of bust cryptocurrency exchange FTX has admitted he talked up his ethical credentials as part of a "dumb game we woke Westerners play" to burnish his reputation "so everyone likes us". The
Telegraph
has more
.
Sam Bankman-Fried, the 30-year-old founder of collapsed cryptocurrency company FTX, admitted in an interview that his public stance on ethical issues was in part a "front".

The admission comes amid accusations that Mr. Bankman-Fried scammed investors out of their money. Regulators around the world, including the U.S. Department of Justice, are investigating the collapse of FTX, which has left over one million creditors out of pocket.

Mr. Bankman-Fried, who at one stage was worth around $16bn, was a self-proclaimed "effective altruist", meaning he aimed to make as much money as possible in order to give it away to charities.

He appeared in multiple videos explaining his views on climate change and world poverty and posted his thoughts on how to maximise his positive impact on the world on Twitter.

However, he told the website Vox: "Man all the dumb s*** I said... it's not true really."