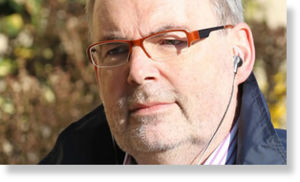 Wife-killer Malcolm Webster wants to be buried in the same grave as the woman he murdered.
Tragic Claire Morris's family, who endured the agony of losing her in a staged fireball crash, were sickened when they learned of the twisted killer's plan.
And they have accused Webster of planning the "final insult" to his first wife, who died 17 years ago at the age of 32.
Webster - who also tried to kill his second wife and is suspected of plotting to kill his fiancee - insists on remaining the owner of the Aberdeenshire grave where Claire is buried, despite having murdered her.
That will give the Black Widower, who is to be sentenced on July 5, the right to be buried alongside his victim.
Claire's brother Peter Morris said last night: "I hope he gets 30 years and dies in prison. But I don't want him to die having sorted out that he's going to be buried with Claire.
"That would be the final insult in the whole saga - that I was never able to separate her from him."