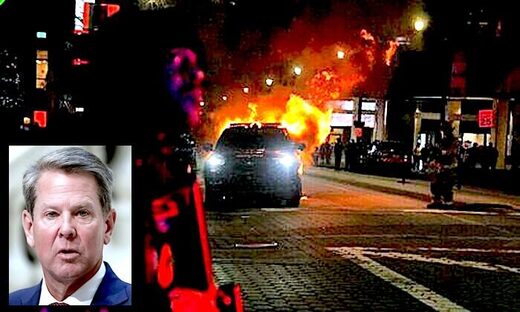 Georgia Gov. Brian Kemp declared a state of emergency on Jan. 26, allowing up to 1,000 Georgia
National Guard
troops to be bought in to help deal with violent
protests
that have broken out in recent weeks, with further demonstrations anticipated over the weekend.
The declaration is effective immediately and will expire on Feb. 9, unless extended by the governor.
Specifically,
the state of emergency is being activated owing to "unlawful assemblage, violence, overt threats of violence, disruption of the peace and tranquility of this state, and danger existing to persons and property,"
according to the declaration, under which all resources of the state of Georgia will be made available to assist in the ongoing response to the state of emergency.