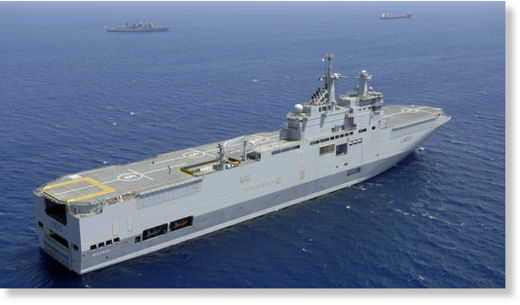 France has transferred to Russia all the technology it asked for under a $1.7-billion deal for two French-built
Mistral class amphibious assault ships
for the Russian Navy, a Russian arms exporter said on Monday.
Under the deal signed on Friday, the first warship will be delivered in 2014 and the second in 2015.
"The French side has transferred all technologies, including the Zenit-9 [command and control] system, as well as two other systems," said Anatoly Isaikin, head of the Rosoboronexport state-controlled arms exporter.
A formal contract for the construction of the two Mistral class ships will be signed separately at a later date, he said, adding it could take up to three months to compile.