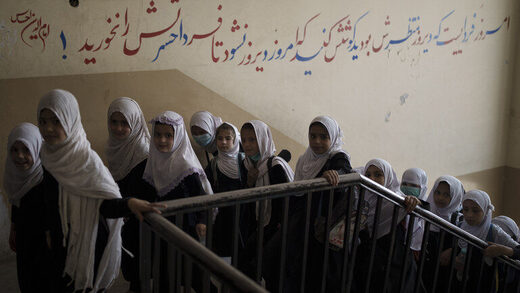 The Taliban has said that girls can return to secondary schools only after Afghanistan's militant-led government creates a secure environment for them. So far, only boys have been allowed to resume their studies.
"We are not against education of girls, but we are still working on mechanisms of how their school attendance can be possible,"
Taliban spokesperson Zabiullah Mujahid told Germany's Der Spiegel magazine.
Mujahid said that a safe environment and transportation must be guaranteed for female students before they are allowed back in classrooms. He said legal scholars must prepare a report on how to set up a secure environment for girls and women in education and employment.