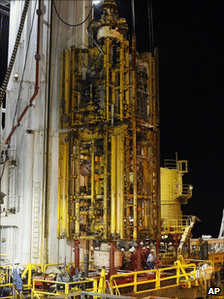 BP is suing Transocean, the owner of the oil rig that exploded in the Gulf of Mexico last year, for $40bn (£24.37bn) in damages.
BP said safety systems on Transocean's
Deepwater Horizon
rig had failed.
Separately, BP also sued the maker of the rig's blowout preventer, alleging the device failed to stop the huge oil spill that followed the explosion.