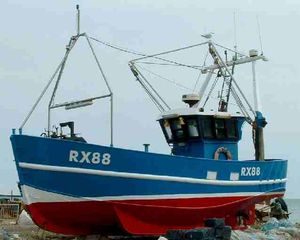 Of the 7,000 fishermen that were swept into the Andaman Sea during a tropical storm on March 14-16, a total of 3,374 have now been rescued, according to a source close to the Myanmar Marine Fishing Association (MMFA).
The remaining 3,700 are still missing. Nearly two weeks since 400 fishing vessels were overturned or destroyed in 70mph winds, little hope remains of anyone else surviving.
"There are currently about 400 fishing vessels at sea trying to rescue survivors of the storm," said the source. "So far, more than 3,700 fishermen have been rescued and brought to Rangoon."
Burma's state media reported on March 22 that naval ships, large fishing vessels and local fishing boats had jointly rescued 3,374 fishermen. While 3,152 have already gone home, 222 fishermen remain under government care, the report said, adding that the rescued fishermen had been provided medicine, clothes and food.