Society's Child
shaffeem
YouTube
Fri, 18 Feb 2011 11:22 UTC
Bahrain protesters gunned down in streets.
---
In the trials of those behind the "kids for cash" scheme discussed in Michael Moore's film Capitalism: A Love Story, one recently convicted judge, who sentenced countless innocent children to a private juvenile detention center, recently got an earful from a furious mother whose son committed suicide.

This video is from CNN, broadcast Feb. 19, 2011.


---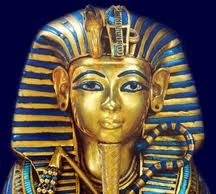 History Repeats Itself? From the "King of Java" to the Pharaoh of Egypt
From Suharto to Mubarak: History Repeats Itself?
President Suharto of Indonesia was deposed following mass protests in May 1998.
The Western media in chorus pointed to "democratization": the "King of Java" had been deposed by mass protests, much in the same way as Hosni Mubarak, described by today's media as "The Pharaoh of Egypt".
The 1997 Asian Crisis
The 1997 Asia financial crisis which served to impoverish millions of people was instigated by institutional speculators. It was a process of deliberate market manipulation. It consisted in destabilizing national currencies, through "short selling".
The Indonesian rupiah was destabilized, food prices skyrocketed, real wages collapsed by more than fifty percent. Nike workers in export manufacturing were receiving $45 a month before the crisis. In the wake of the devaluation of the rupiah, their wages plummeted to less than $20 a month.
---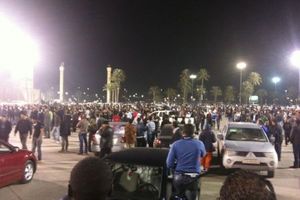 Nearly 200 Libyan demonstrators are feared dead following government crackdown on protesters in five days of pro-democracy revolt against the 42-year rule of Libya's Moammar Gaddafi.
UK's
Independent
newspaper reported Sunday that government crushing of the protests in the eastern Libyan port city of Benghazi has left up to 200 people dead.
Earlier reports put the death toll from the anti-government uprising at 100 people.
Libya's crackdown on massive demonstrations turned bloodier as government forces opened fire on protesters in Benghazi on Saturday, leaving at least 15 people dead.
Medics said snipers opened fire on thousands of people on Saturday as protesters gathered to mourn the 35 protesters killed by security forces on Friday, Associated Press reported.
In addition to the 15 killed, scores more were reported wounded during the Saturday violence. Moreover, many of the victims in the incident are reported to have been hit in the head.
---
---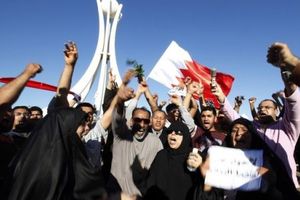 Bahrain's pro-democracy uprising has entered its eighth day, as thousands of protesters camped out at Pearl square in the capital city, Manama.
Inspired by popular revolutions in Tunisia and Egypt, Bahraini demonstrators say they will stay in the square until the regime collapses, Press TV correspondents reported.
Bahrain's opposition movement led by Shia ex-lawmakers is expected to hold talks with Crown Prince Sheikh Salman bin Hamad al-Khalifa to put demonstrators' demands before the heir to Bahrain's king.
The army withdrew from the square on Saturday following an order by Crown Prince Salman, who is leading a national dialogue after days of a massive uprising that has left six portesters dead and hundreds wounded.
Tension is running high in the streets of Manama despite the crackdown and heavy police presence.
The government has violently cracked down on demonstrators demanding an end to the monarchy.
---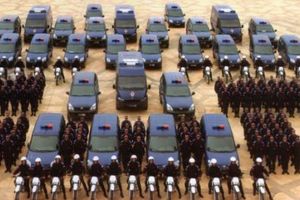 Moroccan security forces have been on high alert in the capital Rabat and other main cities of the country ahead of a planned nationwide demonstration to demand broad political reforms.
Thousands of Moroccans are expected to join nationwide protests Sunday to demand that King Mohammed hand some of his powers to a newly elected government and make the justice system more independent, DPA reported.
A coalition of Moroccan youth groups called "The February 20 Movement" has called for mass peaceful protests in cities across Morocco on Sunday to demand the amendment of the constitution, dissolution of the government and parliament, recognition of the Amazigh (Berber) language as an official language and the release of political prisoners, among other things.
The February 20 movement also wants to force the 47-year-old monarch to dismiss the current government and dissolve parliament.
---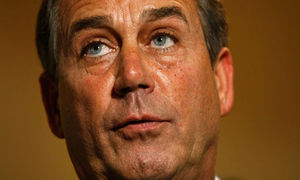 House of Representatives provokes threat of veto from Barack Obama - and raises prospect of a government shutdown
Republicans pushed through a draconian series of budget cuts worth tens of billions of dollars on Saturday, raising the prospect of a showdown with President Barack Obama.
Emboldened by their 2010 midterm election victory and swelled by Tea Party-backed newcomers, the Republican-controlled House of Representatives signed off on federal spending cuts worth $61bn. The axe will fall on federal money for public broadcasting, environmental programmes, Obama's healthcare reforms and the family planning organisation Planned Parenthood.
Even Obama's own staff face $120m of cuts. Personnel would be withdrawn from key areas including the reform of Wall Street. Some government agencies face budget cuts as high as 40%; the largest reduction in federal government spending since the second world war.
---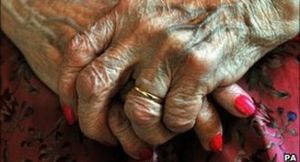 It's absurd to think GPs can serve us from cradle to grave. We need a new breed of specialist practitioners
I was shocked, not at all surprised and guiltily elated by the health service ombudsman's findings of official NHS neglect and failure to care for elderly people.
Ann Abraham's report
- and the observations in her eloquent introduction - should be a wake-up call. She told it from her vantage point. From my ground-level perspective on the edge of our revered healthcare system, the NHS seems, bluntly, no longer fit for purpose for older people.
I'm not a medical professional. As a specialist exercise instructor, I work with older people who still live independently, but most of whom are at risk of falling and injuring themselves. None of my clients is at death's door, but all are living lives made increasingly complicated by the combined effects of ageing, disease, disability and treatment. It's a new kind of normality and one that could easily be yours or mine some day. This generation's experiences of their unanticipated extra decades carry urgent cultural and structural messages for the future of healthcare.
Among this generation of over-70s, I see a culture of low expectations about what the health service can do for them. This is paradoxical, because they consume truly vast amounts of their own and the NHS's time visiting GPs: undergoing scans, investigations, procedures; awaiting diagnoses; tracking down specialists' reports; getting new medications; coping with the side-effects of medications; switching medications and so on.
---
C-Span
Sun, 20 Feb 2011 05:04 UTC
---