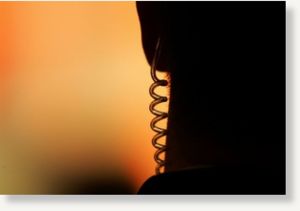 A Lebanese military court sentenced a man to death on charges of spying for Israel's Mossad and providing the agency with information on the militant group Hezbollah, a judicial official said Friday.
"A military court has sentenced Amin Ibrahim al-Baba to death ... for contacting Israeli intelligence and providing information that aided Israeli attacks on Lebanon," the official told AFP.
The charge sheet said Baba, 44, had opened an Internet cafe in southern Lebanon through which he sent information to Israel, including information that facilitated the 2006 assassination of brothers Mahmud and Nidal Mazjoub of the Sunni Islamic Jihad movement.