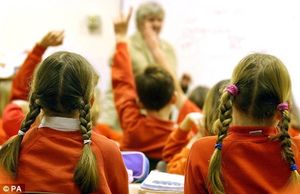 Seattle - Although more than half the states are now exempt from the toughest requirements of the federal ''No Child Left Behind'' education law, Education Secretary Arne Duncan said Friday his goal remains to help Congress fix the law, not to sidestep the stalled overhaul effort.
The Obama administration announced Friday that Washington and Wisconsin have been granted waivers from the education law, bringing to 26 the number of states now free from many of its requirements.
Other waiver applications are still pending in 10 states and the District of Columbia. Waivers were approved last month in Arkansas, Iowa, Missouri, South Dakota, Utah, and Virginia.
Allowing waivers has brought a level of creativity to education reform that was unexpected when Duncan and President Obama opened the process nearly a year ago.
Congress could come up with a great plan for reauthorizing the federal law by adopting the best ideas from the states' waiver applications, Duncan said Friday.