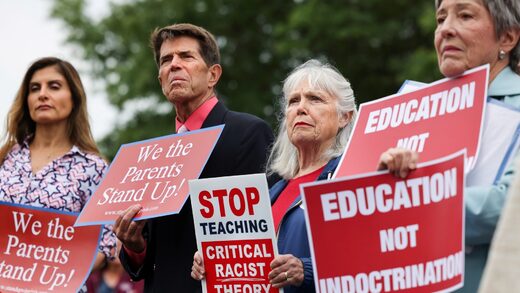 Parent
rights activists condemned the American Civil Liberties Union for opposing curriculum transparency laws, saying that the ACLU is siding with "nameless, faceless education bureaucrats" against parents when it comes to their kids' education.
Lawmakers in at least 12 states have
introduced
legislation to require schools to post lists of all their teaching materials online, including books, articles and videos. The governors of Arizona, Florida and Iowa have supported these efforts amid parents' concerns about
critical race theory
(CRT) — a framework that involves deconstructing aspects of society to discover systemic racism beneath the surface - infiltrating schools.
The free expression nonprofit PEN America called these laws "educational gag orders," and the ACLU
tweeted
its opposition to them.
Emerson Sykes, staff attorney in the ACLU Speech, Privacy and Technology Project, reiterated the ACLU's opposition to these laws.
"Government bodies should always strive for transparency, and the ACLU supports any good-faith effort to make public education as transparent as possible to parents and communities," Sykes told Fox News Digital. "But some of these so-called 'curriculum transparency bills' are thinly veiled attempts at chilling teachers and students from learning and talking about race and gender in schools. Their sponsors have said as much.