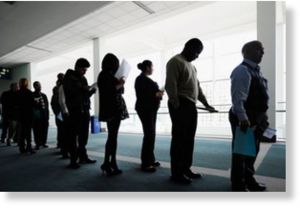 US economy faces a grim outlook in 2011 as Washington's steps taken to handle the financial crisis, including money printing, have put the country on the verge of "bankruptcy," an expert says.
In an interview with Press TV's Max Keiser, Karl Denninger of market-ticker.org noted that neither Europe's austerity measures nor United States' money printing could solve their economic crisis.
"They are both wrong in that neither of these elements proposed in taking those people who made bad loans and holding them to account," Denninger said.
"You have to take these institutions like these banks or whoever has it, and forces them to take the writedowns and mark discredit off," he added.
"The problem is if you do that they are insolvent. So, we have a political system both in the United States and in Europe that is unwilling to stand up to these bankers and say you are bankrupt," Denninger argued.