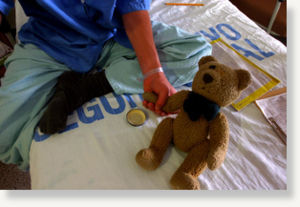 Child abuse in Costa Rica has reached epidemic proportions.
Officials at the National Children's Hospital made this dramatic statement on January 19 to draw attention to the growing problem, which now affects more than 1,000 Costa Rican children every year, although officials believe the actual number is much larger.
Hospital officials say they are using the term epidemic because of an alarming increase of reported child abuse cases committed over a short period of time across a broad segment of Costa Rican society.
The World Health Organization uses the term when a health phenomenon affects 10 of every 100,000 habitants.