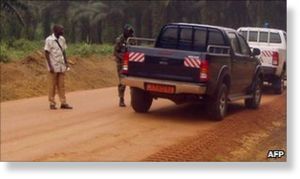 Cameroon has banned night-time public transport between cities after a spate of deadly accidents last year, many involving heavy drinking on the country's infamously poor roads.
"Night traffic represents just about 5 percent of human transport, but represents 35 percent of road accidents," Aoudou Dotel Moussa, director of land transport at the Cameroon transport ministry, said Monday.
Cameroon, the largest economy in the Central African region, has one of the continent's poorest road networks, with less than 20 percent of the country's roads asphalted.