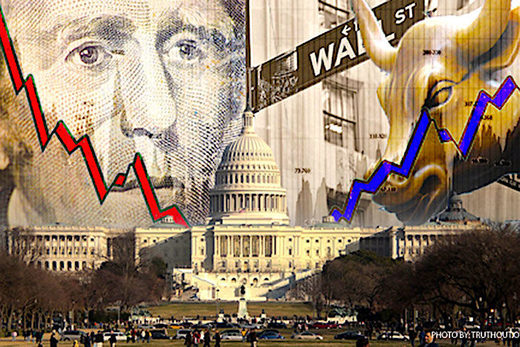 Many other lenders are also sitting on unrealized losses caused by the rapid rise in interest rates
Nearly 200 American banks face similar risks to those that led to the implosion and bankruptcy of Silicon Valley Bank (SVB), according to a
paper
posted this week to the Social Science Research Network. SVB, a major US lender focused on the tech and startup sectors, was shut down by regulators last week after massive deposit outflows.
In the study, four economists from prominent US universities estimated how much market value the assets held by US banks have lost due to recent interest rate hikes.
"From March 07, 2022, to March 6, 2023, the federal funds rate rose sharply from 0.08% to 4.57%, and this increase was accompanied by quantitative tightening. As a result, long-dated assets similar to those held on bank balance sheets experienced significant value declines during the same period," they wrote.