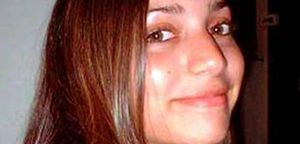 For 11 months Amanda Knox remained impassive as she sat in a Perugia courtroom, assailed by the accusations of prosecutors and a series of harrowing crime-scene photographs and films.
Even when she was sentenced to 26 years in prison for murdering the 21-year-old British exchange student Meredith Kercher, she bowed her head and wept noiselessly, burying her head in her lawyer's chest.
It was only as she was leaving the courtroom just after midnight yesterday morning and was being led back to the prison van by armed guards that she truly cracked. "No, no, no!" she shouted in desperation.
After 12 hours of deliberations with a colleague and six jurors, Judge Giancarlo Massei read the verdict in a low monotone in the frescoed courtroom in the picturesque hilltop city of Perugia in central Italy.