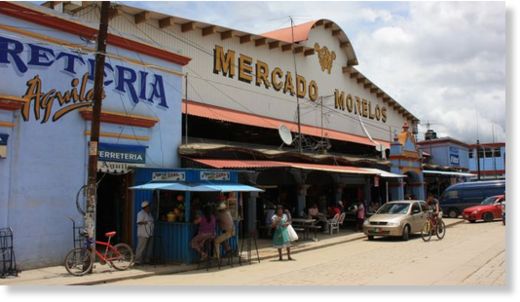 Police in Mexico have found the tortured bodies of three young paramedics and a salesman bearing gunshot wounds along a highway in the western state of Michoacán.
State prosecutor's spokesman Jonathan Arredondo says the men were last seen by their relatives two days before they were discovered Saturday near the town of La Angostura.
Arredondo said Sunday the motives for the killings are not clear.
The men were aged 18 to 23 and came from the neighboring state of Jalisco. That is the base of a gang allied with the Sinaloa cartel that is locked in a fight with violent, pseudo-religious Knights Templar group of Michoacán. Arredondo says they may have been abducted in their town of Ocotlán and driven 40 minutes away to be killed.
Source: The Associated Press