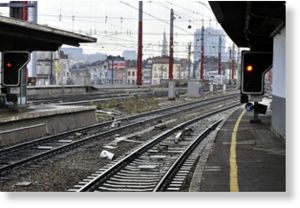 Belgian rail workers launched a national strike in protest at EU-ordered austerity cuts just as European leaders were to gather for a Brussels summit on the debt crisis.
The first trains stopped turning around 9:00 pm (2000 GMT), travellers said on Twitter.
High-speed international Eurostar, Thalys and inter-city Belgian trains had warned passengers in advance it would be Tuesday mid-day before the network was functioning normally again.
Southern Charleroi airport -- a key low-cost hub -- was expected to be out of action Monday, but the main international runways at Brussels were due to be functional.